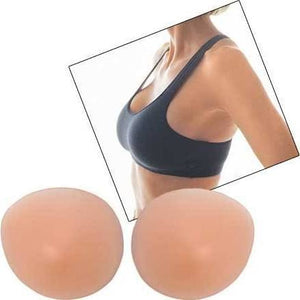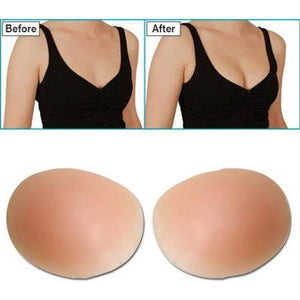 ALL NEW PRODUCTS!
 
These are our new silicone fake boobs! They insert into your bra, making your current chest size instantly bigger, fuller and pregnant looking!

Available in three sizes, Sm - Med - Lrg.

Unique Clear flesh like silicone. Very real to feel! We no longer sell the pink version.

MOST ORDERS SHIP SAME DAY!

PRIORITY AND EXPRESS SHIPPING COMES WITH A TRACKING NUMBER EMAILED TO YOU!

Sample Photos show Nude color. These are clear. Nude is a different product.

Disclaimer: By completing and submitting any form and or checkout process on our website, you agree not to use this product for purposes which may be illegal, immoral, fraudulent or hurtful to others. All of our products are obviously for fun. It is designed as a novelty/gag device. All Products Sold or Distributed by Entertainment Imports LLC, FakeABaby.com, ARE NOT REAL! They are Fake Gag Products. We do not produce or reproduce any real documents or products, medical or otherwise. All products are our originals works of Art made for the sole purpose of entertainment. They are OBVIOUSLY FAKE AND ARE SO MARKED! All of our products, including but not limited to our Fake Personalized Ultrasounds, Fake Personalized Sonograms, and Fake Personalized Pregnancy Papers are intended for Gag and Joke purposes only. We do not sell products with real doctors' names or use signatures of any kind.

ALL PRODUCTS SOLD ON THE FAKEABABY.COM WEBSITE ARE STAMPED AND CLEARLY MARKED FOR ENTERTAINMENT PURPOSES ONLY.
How long does FakeaBaby take to deliver my package?
We offer a many different delivery methods to choose from when you checkout.
Same Day Email Delivery! With or without physical shipping.
USPS FREE Shipping 3-10 Days!
USPS Priority Mail Shipping 2-5 Days!
USPS Express Mail Shipping 1-2 Days!
How much does shipping cost?
Your shopping cart will calculate the exact amount upon checkout. We have free options as well as overnight express!