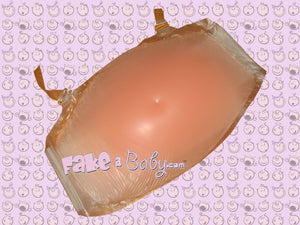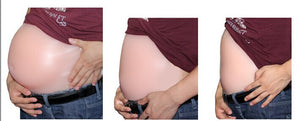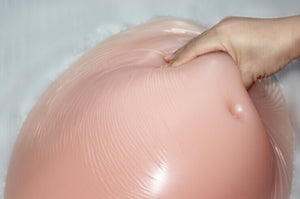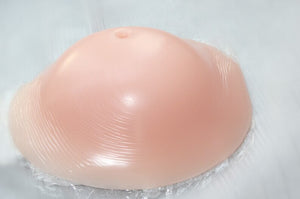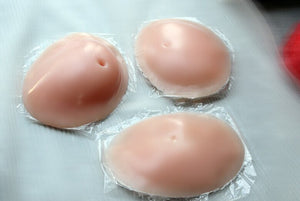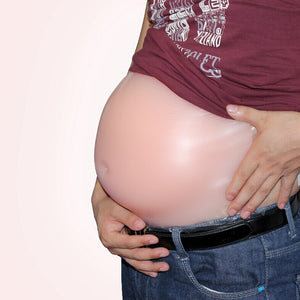 This is our Small Size Silicone Belly!!!

These are extremely realistic. They feel real. They move real. They are made with special flesh like silicone. They are virtually real.

Adjustable neck and waist straps. Plus an adhesive backing to make the belly move with your body.

MOST ORDERS SHIP SAME DAY!

PRIORITY AND EXPRESS SHIPPING COMES WITH A TRACKING NUMBER EMAILED TO YOU!

How long does FakeaBaby take to deliver my package?
We offer a many different delivery methods to choose from when you checkout.
Same Day Email Delivery! With or without physical shipping.
USPS FREE Shipping 3-10 Days!
USPS Priority Mail Shipping 2-5 Days!
USPS Express Mail Shipping 1-2 Days!
How much does shipping cost?
Your shopping cart will calculate the exact amount upon checkout. We have free options as well as overnight express!
Fat belly pregnancy costume!
I sister is in a play and has to wear this for like 8 hours every day (different play times) and while the product is great, the stickiness kind of goes away after a while.
Fake moonbump fake pregnancy belly
I loved my bump it felt amazing and realistic
Moonbump pregnany stomach
I loved my moonbump belly it felt amazing and realistic